A powerful Aboriginal land council has "lost confidence" in the NT government amid claims that it has failed the public, following an ABC investigation which uncovered evidence of land clearing without a permit for a nascent cotton industry.
Key points:
A fishing lobby group fears land clearing for cotton within 15m of the Daly River is risking its future
Chief Minister Natasha Fyles says land clearing regulations in the NT have never been stronger
Environment advocates claim decision making is weighted in favour of cotton industry proponents and corporations
The report stirred deep concerns from federal senators and environment groups earlier this month, which has led to a federal investigation.
The chief executive of the Northern Land Council — which has joined a chorus calling for a federal inquiry into the NT government's handling of land clearing — said the legal rights and interests of traditional owners over land had been ignored.
"We're not anti-cotton, we're not anti-development, but we are really interested in seeing that the rights of Aboriginal people are not trampled on," Joe Martin-Jard said.
In the territory, pastoral land is subject to native title determinations and laws, which, where it has been legally recognised, allows Aboriginal people the right to hunt and fish in the area, hold ceremonies, live and visit places of cultural importance.
But these important practices can't go ahead if the land has been cleared for crops.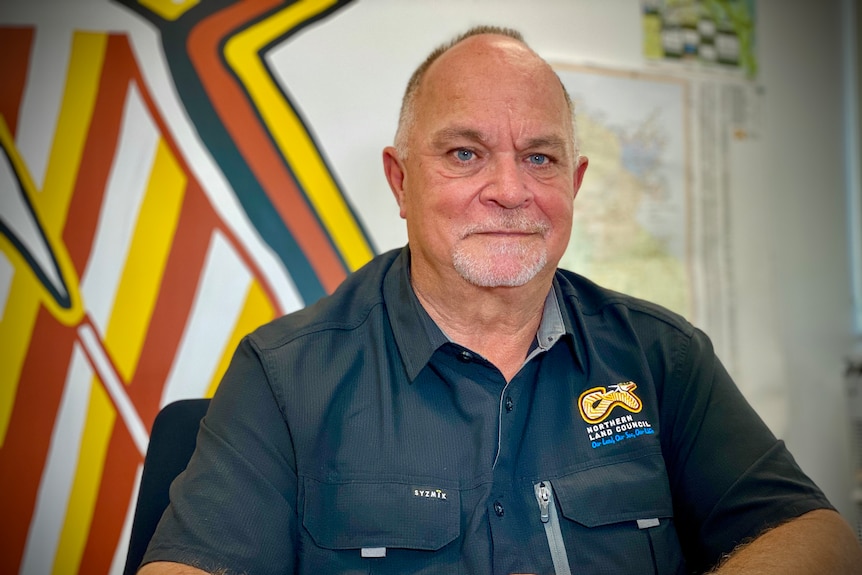 "What we're seeing to date is causing us great concern," Mr Martin-Jard said.
"The voices of people who hold legal and customary rights and responsibilities over the land are being disregarded by government."
He said there had been little evidence of consultation about handing out pastoral lease permits, which were being approved rapidly as the cotton industry expanded.
He said this was putting sacred sites at risk of damage.
"Every time we've put in a submission [of concern], it feels like it's just falling on deaf ears," Mr Martin-Jard said.
At a press conference in Darwin, Chief Minister Natasha Fyles said her government had enacted significant environmental legislation across the NT.
Tip of the iceberg
Environment groups estimate that land clearing in the NT increased by about 300 per cent between 2019 and 2022.
This year, the cotton industry is doubling in size, with much of the crops expected to be planted along a belt between Darwin and Katherine.
The NT government and proponents of the industry say cotton will bring jobs and a boost to the economy, through flow-on effects to the port, larger infrastructure investments and roads.
But a prominent lobby group says land clearing is risking the NT's river networks — which are some of the most pristine in the world — and the failure to properly regulate land clearing for a cotton industry is disappointing.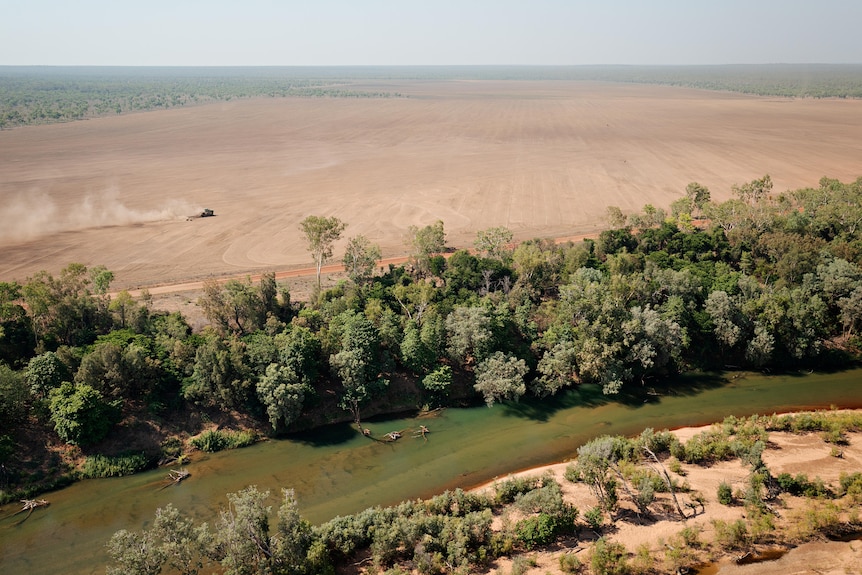 Warren de With, the president of the Amateur Fishermen's Association of the NT (AFANT), said extensive clearing near the Daly River — a tourism and barramundi fishing mecca — was of most concern.
"Over the years, many people have said that the river is silting up," Mr de With said.
A few decades ago, Mr de With worked with a group of scientists tasked with informing the NT government on the best way to protect the Daly River.
The Fishermen's Association fought fiercely for a one-kilometre buffer zone between the river and any land clearing to help protect it from erosion and sediment build-up – and won.
But in 2020, the NT government quietly reduced this buffer to just 250 metres.
Earlier this year, satellite images and photographs suggested land had been cleared at Claravale Station, adjacent to the Daly River, closer than permitted.
"We, as territorians, entrust the NT government to act on our behalf. They have failed us," Mr de With said.
"If we allow this to go on, this could be just the tip of the iceberg."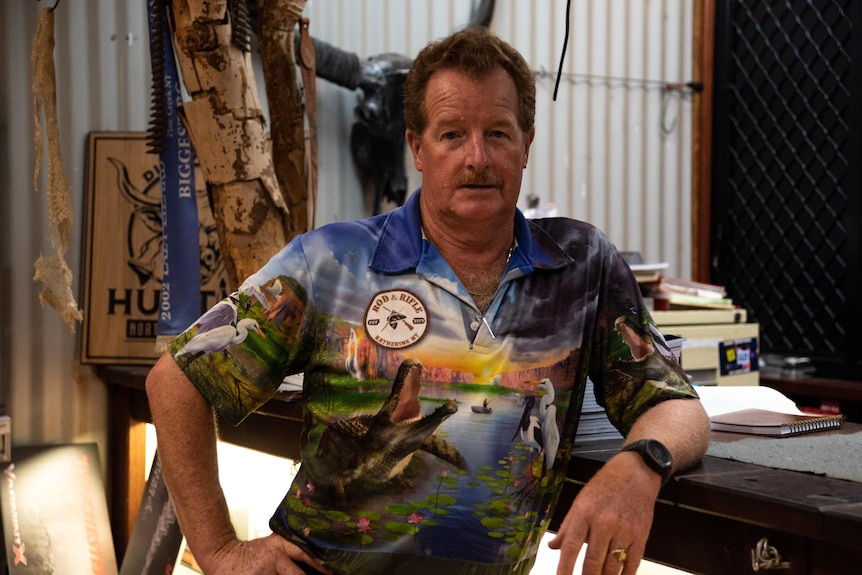 An NT government spokesperson said land at Claravale was cleared prior to 1963 "before any clearing permission was required".
"This clearing is regulated under the Planning Act which protects existing uses where it is demonstrated to exist before the commencement of a planning scheme," the spokesperson said.
"The land holder will need to ensure good land management practice and protect against environmental harm."
The NT government has been investigating land clearing at Claravale Station for over 12 months.
The ABC reached out to the owners of Claravale Station but did not receive a response.
Calls for updated environment laws
Clearing in the Daly Basin has nearly tripled in a little over a decade, worrying many about its future as the cotton industry gets off the ground.
Jenita Enevoldsen from the Wilderness Society said the recent revelations around land clearing without a permit had highlighted the "huge holes" in Australia's environment laws on a territory and federal government level.
She said an inquiry was needed to investigate the implications of pastoral leases being used for purposes outside of stock and associated activities.
"What we know is that environmental decision making right now is weighted in the favour of proponents and corporations who are profiting off the destruction of nature and cultural sites," she said.
"We're having a national referendum on a Voice to Parliament for First Nations people and what we've seen here is total disrespect and disregard for their voices."