With its clear waters and bubbling rapids, Cattle Creek, tucked in between mountains to the west of Mackay, draws tourists from across the country looking to cool off in the tropical heat or paddle through the picturesque valley.   
Key points:
A much-loved summer destination in tropical north Queensland is causing grief for local landholders
Run-off and sediment build-up in Cattle Creek is causing water to flow onto nearby properties, leading to damage and a loss of land
Landholders are calling on the local and state governments for help to clean up the creek
But landholders say recent damage to the iconic tourist attraction is having a serious impact on their properties, and pleas for help are falling on deaf ears.
Wild weather in January left a trail of destruction across north Queensland, including landslips that cut off the entire town of Eungella, and locals say it also clogged up the much-loved Cattle Creek.
Cane grower Joe Bugeja, who has several farms along the waterway, said farmers are grappling with the devastating impacts.
"From all this rain that we haven't had for a long time, [the creek's] jumped the bank everywhere from all the silt deposits accumulating in the creeks, so the creek bed can't handle the water anymore."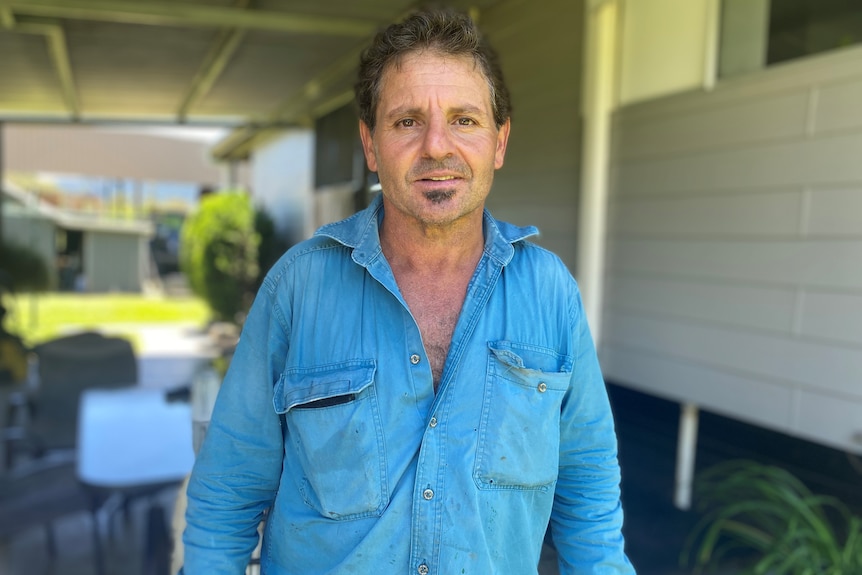 "It's just running through people's land and doing heaps of damage."
Mr Bugeja said it's a shame to see, because the creek is an icon of north Queensland's Pioneer Valley.
"It's probably the biggest tourist attraction," he said.
"It's the lifeblood, without Cattle Creek the Pioneer Valley wouldn't be what it is."
Loss of land 'every time it rains'
Mr Bugeja said this was not the first time Cattle Creek has caused farmers grief, as more land is gradually lost in each successive major weather event.
"It's becoming more and more prevalent every time it rains, where there once were cow paddocks or fences, you can't put the fences back in them because there's now a creek bed," he said.
"The creek's just moving over and over all the time."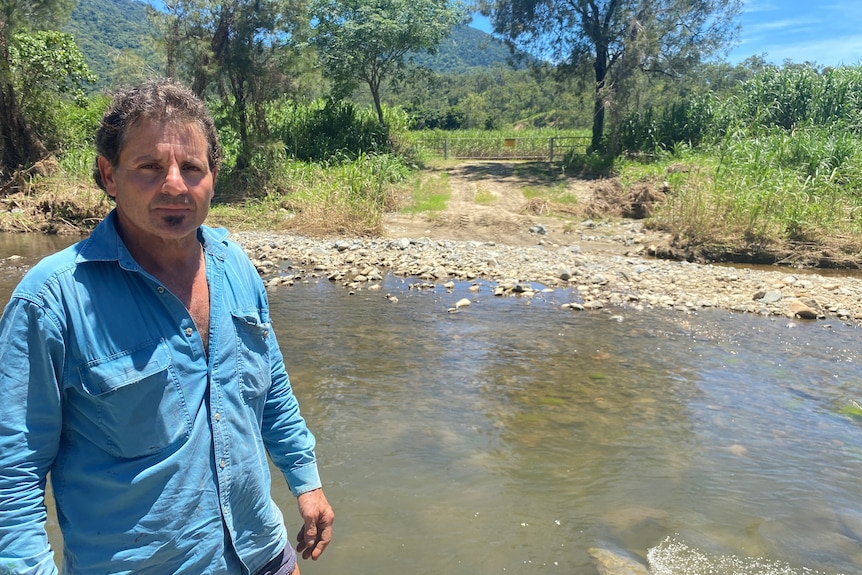 Grazier Paul Fordyce also lives alongside the creek and he said the state of it has been a "mess" for a long time.
"Cattle Creek is overgrown, it's not maintained, and it's been a mess… it's a disaster waiting to happen," Mr Fordyce said.
He said that landholders were heartbroken.
"It destroyed a lot of livelihoods further up the valley, because the creek water won't stay in the channel."
"It's caused a lot of damage, a lot of heartache to people."
Whose problem is it anyway?
Locals say the damage to Cattle Creek highlights a bigger issue around who is responsible for clearing out a clogged waterway.
"I've been handed from one department to the other, I've had council out here," said Mr Bugeja.
"Nothing ever happens."
But Mackay Regional Council said maintaining the creek was property owners's responsibility.
Director of Engineering and Commercial Infrastructure Jason Devitt told the ABC in a statement:
"Council has no responsibility for natural waterways, such as cattle creek."
"We would carry out work if public infrastructure, such as one of our roads or bridges, were under threat.
"Otherwise, private property owners are responsible for their own properties, including in Cattle Creek."
Problem 'too huge' for landowners
But Mr Bugeja said property owners could not battle the problem alone.
"The work required in this system is too huge for landowners to do, this needs government funding."
The Queensland Department of Regional Development, Manufacturing and Water told the ABC in a statement:
"If required, a landowner can undertake works in accordance with the Water Act 2000 to protect their property and infrastructure."
"Equally, entities such as local government, Department of Main Roads, to name two examples, may undertake works if their own infrastructure is threatened. 
"There are Natural Resource Management groups that exist to help with project planning, funding and delivery of projects to assist landowners in the maintenance of watercourses."
Landholders can also obtain permits through the Queensland Department of Regional Development, Manufacturing and Water to carry out more extensive work.
However, Mr Bugeja said it was too difficult to do.
"I could not supply them with enough information, there was so much criteria that had to be filled out, you'd need some expert to come out do studies," he said.
"So even though it's available, they know it's not really going to be utilised, because no landowners have got the knowledge to supply that information that they require."