Thousands of carp have been spotted swarming around parts of the Menindee Lakes in outback NSW, with widespread flooding across the state creating ideal breeding conditions.
Key points:
Larges schools of carp are filling the water at Menindee Lakes
Some locals are using them as fertiliser in their gardens
The pests are expected to die in their thousands as waters recede
Menindee angler Penny Rendell said there was a low variety of species in the lakes.
"You just put the line in and it's just carp after carp after carp," she said.
Schools of carp can be readily seen packing the water at the Pamamaroo inlet and the main weir at Menindee.
West Darling Fish Club (WDFC) president Robert Bosch believed the fish had grown "quite a bit" in a short period of time.
"I think what's happened is the feed in the water has been so good … they have been gorging themselves," he said.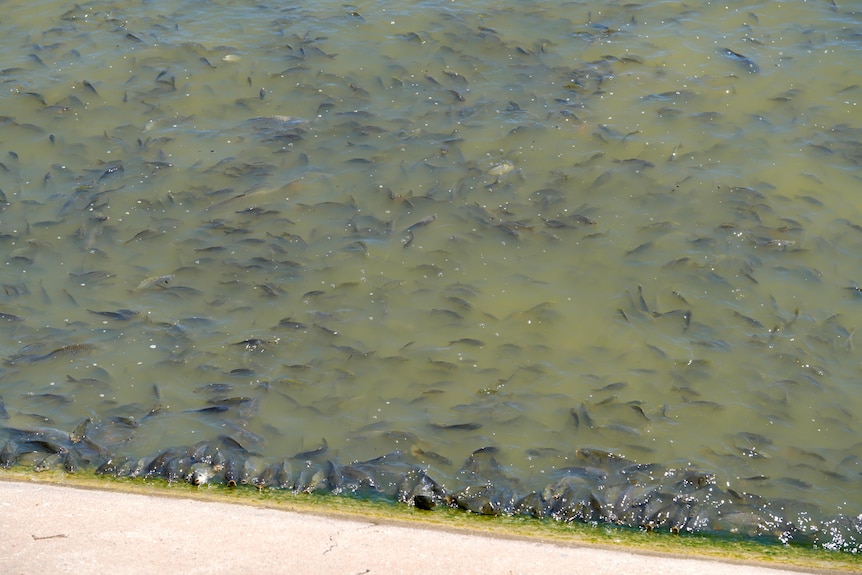 'Beautiful fertiliser' 
Despite the large number of carp, locals in Menindee are taking it in stride with several fishers using them to feed their plants.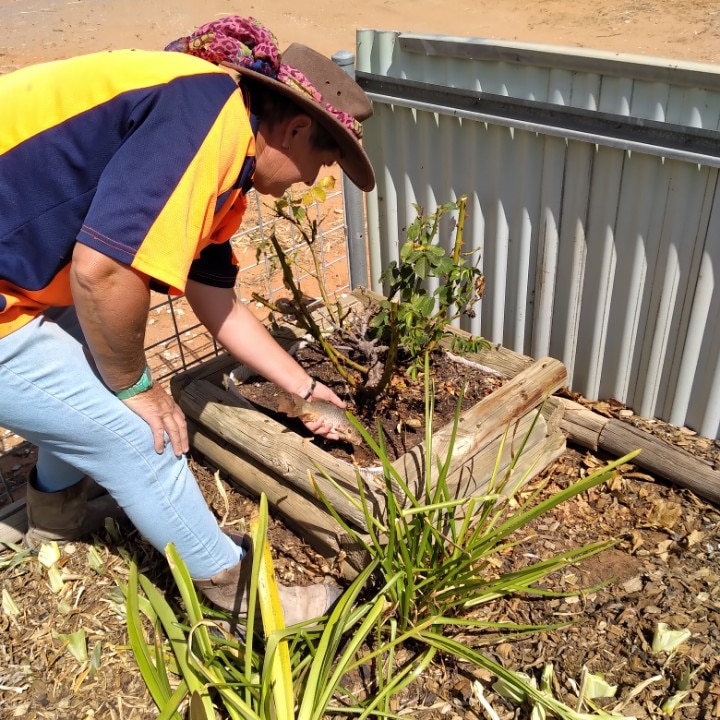 "When I was just catching carp I started putting them in my garden and it did seem to spruce up the roses," Ms Rendell said.
"I had an orange tree that was always battling and I thought, 'I'll have a go', and now it's going good."
Mr Bosch said that the pest species made "beautiful fertiliser".
"You could plant anything on top of them and it'd grow like mad," he said.
Thousands expected to die
As water levels recede, however, Mr Bosch expects to see carp become trapped on drying floodplains and die.
"The moment the water starts dropping off, all of our native fish go back into the river, back into deep water. That's in their cycle; that's built in their genes," he said.
He believed carp would do the opposite.
"The European carp love to live in this semi-warm water," Mr Bosch said.
"They stay out in that shallow water and they get trapped out there."
Posted , updated