A Canadian investment company has purchased the bulk of the farming and processing operations of one of Australia's largest family-owned macadamia producers in a deal reported to be valued at more than $100 million.
Key points:
Investment company Stahmann Webster will pay more than $100 million in the deal
The sale includes a network of farms along with the cracking, processing and packing facility
The Steinhardt family planted the farm's first macadamia trees in 2004
Stahmann Webster, which is part of Canadian pension investment manager PSP Investments, will acquire an extensive network of orchards and a state-of-the-art cracking, processing and packing facility in the sale.
Current owners, the Steinhardt family, will remain involved in the macadamia industry and will retain several business units including the value-adding facility and the associated tourism business and cafe.
Macadamias Australia maintains more than 200,000 trees and harvests about 2,000 tonnes of nut-in-shell each year.
Its Bundaberg facility can process up to 10,000 tonnes of nuts a year.
Family-grown empire
The Steinhardt family has been cultivating the land in Bundaberg since 1958 and planted the farm's first macadamia trees in 2004.
Speaking on behalf of the Steinhardt family, Macadamias Australia director Janelle Gerry said the family was "very positive about the future of the industry".
"The business has been on an accelerated journey over the past three to five years, to build on our vision to be a truly vertically integrated business," she said.
"We have invested heavily in growing the value-add and tourism aspect of the business, and are passionate about the industry and telling the story of macadamias, and that will be continued by the family."
Macadamias Australia opened a new $1.8 million visitor experience in Bundaberg at the end of 2021, giving visitors the opportunity to see how macadamias are processed.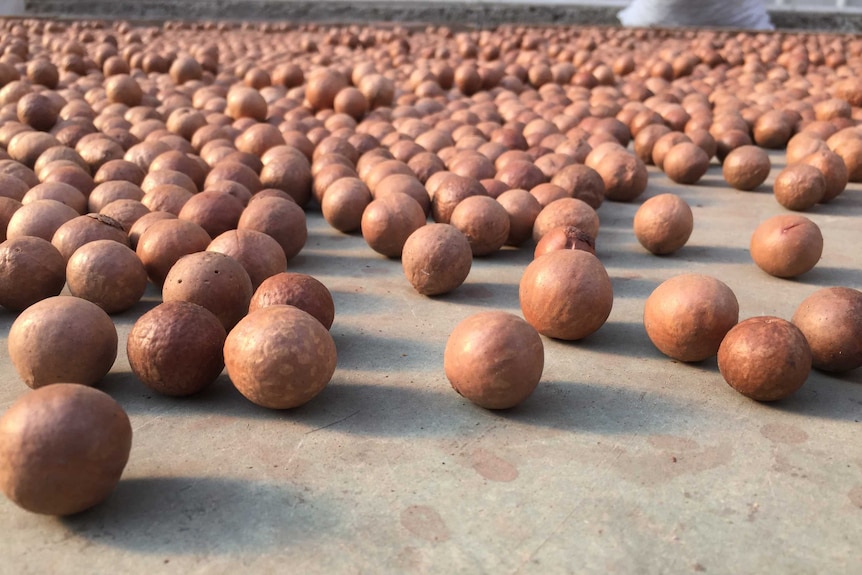 In the deal, all Macadamias Australia employees will be offered roles in the combined business or in the operations to be retained by the Steinhardt family.
All contracts with growers are expected to roll over with the new owners.
Industry investment a boon
Australian Macadamia Society chief executive Clare Hamilton-Bate said the sale was significant.
"The main thing it reflects is the confidence in the industry," she said.
"It's reflecting the confidence of the long-term viability of the industry."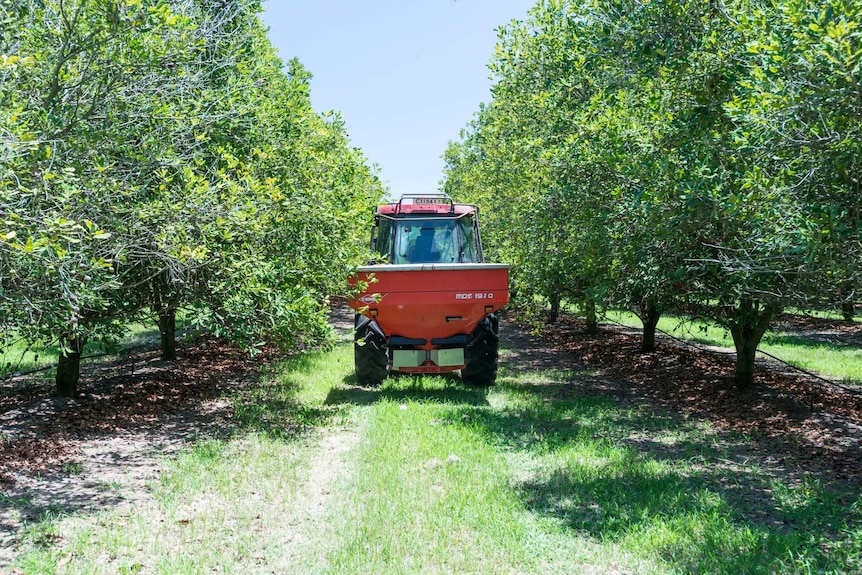 Ms Hamilton-Bate said the industry was changing as it developed.
"There's clearly a lot of growth in the macadamia industry in recent years," she said.
"There's a change in dynamic from an industry that traditionally was, for a large part, a lot of smaller producers alongside a number of big players."